Webinar: Gallup's Create a Culture of Coaching
Event date 17 May 2022 10:00 – 11:00
Location Online

The changing workplace demands that managers move from being just a boss to becoming a coach. This means equipping managers with the skills and tools to coach and develop others by focusing on what their people naturally do best.
But building a culture of coaching is more than just knowing everyone's strengths. It takes ongoing conversations, reflection and practice to help people successfully apply their strengths to achieve individual, team and organizational goals.
Join us to learn how you can build a culture of strengths-based coaching — one that truly transforms your organization and drives companywide engagement, productivity and performance.
Register for this session to learn:
how to use strengths-based coaching in your organization to maximize engagement and performance
the unique role that coaches, champions and managers play in creating high-performance teams
best practices from top companies for employing a strengths-based coaching approach
steps you can take now to begin the transition to a culture of coaching
Speakers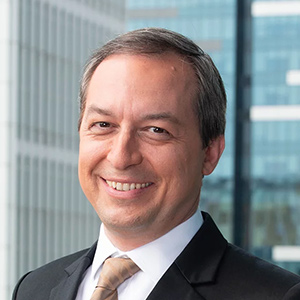 Mark Laudi
Managing Director
Hong Bao Media (Holdings) Pte Ltd

Mark Laudi became a Gallup-Certified CliftonStrengths coach after an accomplished career in the media.
Between 1999 and 2006, Mark anchored and produced regional network television business news programs at CNBC Asia Pacific. He anchored Squawk Box, and performed various roles including Australia Editor, and Sydney Bureau Chief. From 1997-1999, Mark hosted news programs at MediaCorp, and was a member of the inaugural production and presentation team of English-language talk radio station CNA938. He started his media career at age 21, becoming Australia's youngest current affairs show host on ABC Radio.
Having spent his formative years in South Africa, Germany and Australia, Mark has called Singapore home for almost 25 years.
When he is not coaching top executives with a focus on executive presence and media skills, he still appears on camera at business conferences and webcast events as conference anchor or moderator.
CliftonStrengths Top Five: Communication | Responsibility | Woo | Strategic | Empathy
Kanika Singh
Regional Director
Gallup

Kanika Singh leads the Singapore, Philippines, Indonesia and Malaysia business development team to help Gallup's clients meet and exceed their organizational goals. She is a trusted advisor to Gallup clients on workplace management practices and their impact on business performance. She has deep experience in leading Gallup's consulting team in Singapore and Indonesia, applying Gallup's strengths and engagement science to support consultants as they work with Gallup clients to solve their business challenges.
CliftonStrengths Top Five: Relator | Communication | Individualization | Maximizer | Woo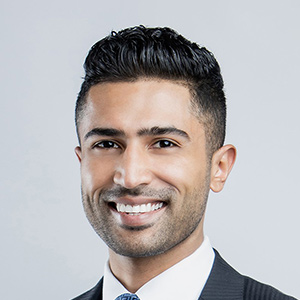 Rishiraj Rathore
Business Development Consultant
Gallup

Rishiraj is Gallup's Business Development Consultant for Singapore & Malaysia. Based in Singapore, he partners with executive and HR leaders to identify underlying business problems and develop solutions to counteract them through strategic human capital initiatives. Rishiraj uses his expertise grounded in behavioral economics, with a focus on strengths psychology & employee engagement, for supporting executives to create highly engaged workplaces that impact overall business performance. He has worked with clients in diverse industries, including education, banking & financial services, technology/internet, manufacturing, education, hospitality, FMCG and telecommunications. His experiences span across three industries and a variety of geographic regions: Middle-east, Africa, SE-ASIA, APAC and USA. Currently, he oversees the business in Malaysia providing Gallup services in the sphere of learning solutions.
CliftonStrengths Top Five: Strategic | Input | Discipline | Connectedness | Analytical